The Start of the Summer Season
The Start of the Summer Season
The 2013 summer season was officially opened on the Romanian Black Sea Coast, where around 40,000 tourists are expected to spend this weekend.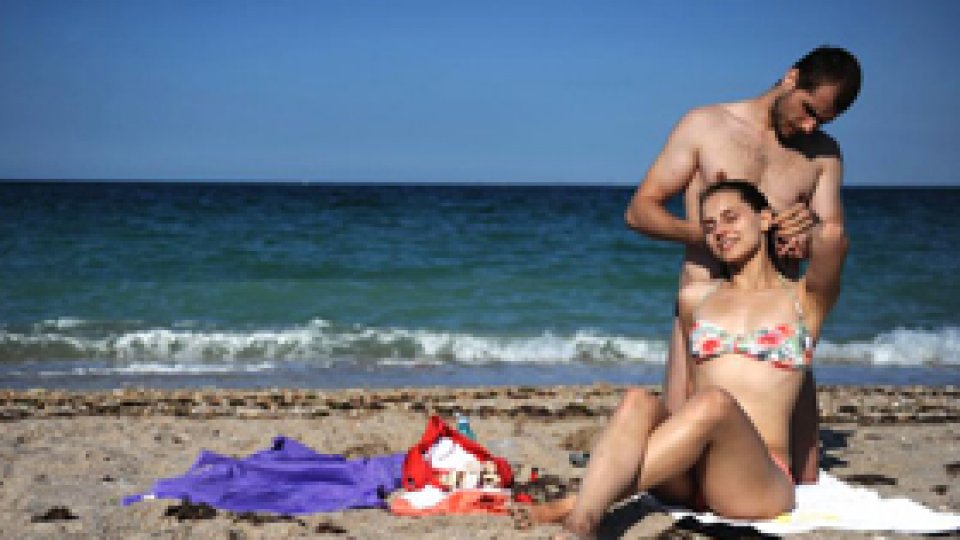 Articol de Radio România Internaţional, 02 Mai 2013, 15:04
Taking advantage of the nice weather, many Romanians decided to spend their Easter holidays in seaside resorts.
More than 30,000 tourists are already there, while another 10,000 are expected to arrive by the end of the week.
The resorts in the highest demand, particularly among the young, are Mamaia, Eforie, Costinesti and Vama Veche.
"What does Vama Veche look like? Just fine, if you ask me. The sand looks excellent, sunbathing will be great. But we actually came here to have fun!"
The official start of the 2013 summer tourist season was given in the Mangalia Marina. A caravan made up of scores of vintage cars, motorcycles, racecars and double-deckers filled with tourists travelled from Mangalia to the Eforie, Constanta and Mamaia. Open-air bars, restaurants and clubs were opened, concerts were scheduled to take place.
An anthem was launched for the resort of Mamaia – the song "Viva Mamaia," performed by pop singer Loredana and Mayor of Constanta, Radu Mazare. In short, there is a sense of holiday in the air. The president of the Seaside – Danube Delta Association, Corina Martin: "We chose the southern side of the sea coast for the start of the 2013 summer tourist season, because this year the Seaside – Danube Delta Association will focus on this part of the sea coast, where over 60% of the accommodation facilities are located. The south part of the seacoast is waiting for its tourists!"
Accommodation prices range between 10 euros a night in a two-star hotel and around 50 euros a night in five-star hotels. Small as they might seem, these prices are nonetheless higher than what the hotel owners in neighbouring Bulgaria charge. As a result, over 100,000 tourists are currently on the Bulgarian Black Sea coast, as compared to only 30,000 in Romania. According to the Tourism and Services Employers Association, the cause for this is that, after taxes and charges, too little money remains available for investment.
The Secretary General of the Federation, Clement Sava: "Encouraging fiscal measures, both for Romanian and foreign investors, would help develop the tourism market, and consequently the state budget as well, and the entire industry would stand to gain."
Financial issues aside, the National Tourism Authority hopes however that this will be the best start of the summer tourism season in 20 years.
More on RRI.