The Prime Minister of Moldova, Natalia Gavrilita, received assurances, in Bucharest, of Romania's support
The Prime Minister of Moldova, Natalia Gavrilita, received assurances, in Bucharest, of Romania's support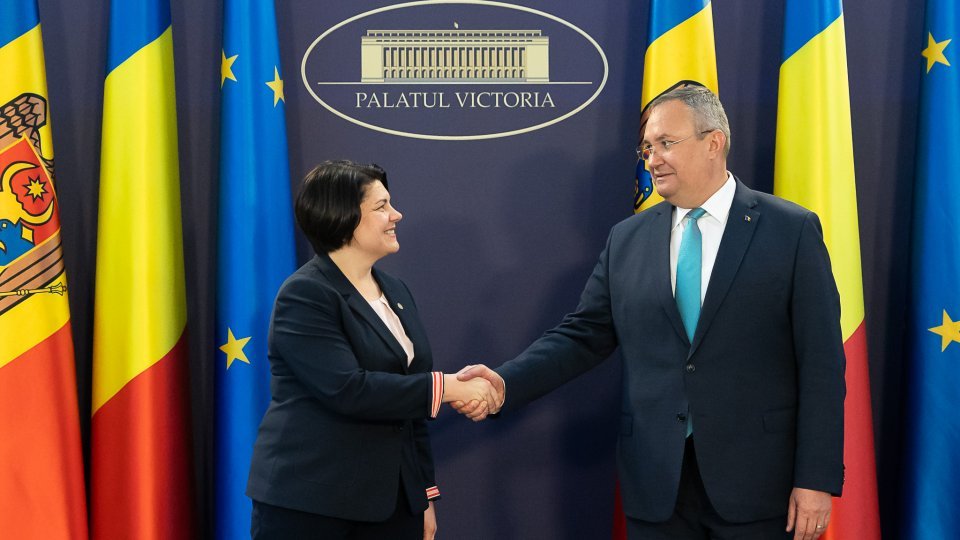 Articol de Radiojurnal, 30 Noiembrie 2022, 06:32
The Prime Minister of the Republic of Moldova, Natalia Gavrilita, received, again, assurances from the Romanian authorities regarding the support given by Romania to deal with the major deficit of electricity and natural gas.
After the meeting that the head of the Executive from Chisinau had, in Bucharest, with Prime Minister Nicolae Ciuca, the spokesperson of the Government, Dan Carbunaru, recalled the need for Romanian aid, in the context of the overlapping crises facing the Republic of Moldova.
Dan Carbunaru: The Republic of Moldova counts on the support that our country gives and from the perspective of the concrete help that the citizens of the Republic of Moldova need, whether we refer to natural gas, electricity, firewood, infrastructure support, and also to the support that our country openly shows at all levels, regarding the pro-European cause that Chisinau, in turn, supports.
The foreign minister from Chisinau, deputy prime minister Nicu Popescu, is also in Bucharest.
He takes part in the meetings of the NATO foreign ministers in Romania, this being the first participation of the Republic of Moldova in a meeting of the North Atlantic Alliance.
Translated by: Radu Matei