Romanian expedition around Europe, on water #circumeuropa
Romanian expedition around Europe, on water #circumeuropa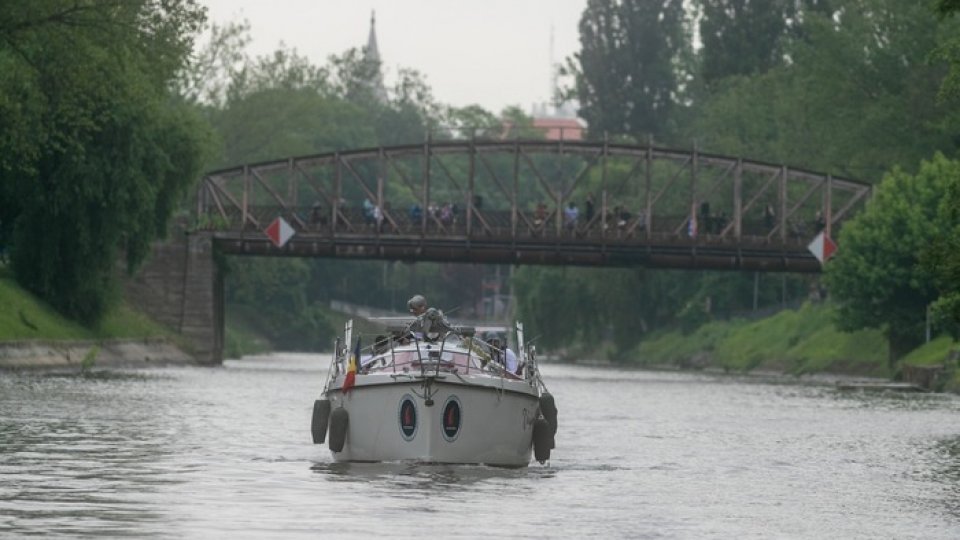 Articol de Alina Bujancă, 28 Mai 2023, 04:40
A Romanian expedition that aims to circumnavigate Europe by water started its journey to Timisoara yesterday, a city that this year holds the title of European Capital of Culture.
Crew members will promote the city, make a documentary and conduct water quality research.
The Circumeuropa trip, which will last six months, started yesterday morning with the boat "Fox" from Timisoara, on the Bega Canal, towards the border with Serbia, which will be crossed by a boat for the first time in the last almost 70 years.
Dozens of people from Timisoara came to wish the four members of the crew, led by Cristian Ilea, stern wind.
Cristian Ilea: Finally, the dream is fulfilled and we can demonstrate that we have a navigable canal that can be put to good use. It is a forgotten diamond of the city of Timisoara. We will promote the city of Timisoara, the fact that Timisoara is also accessible by water. We will promote the artists from Timisoara in Europe, but we will also try to find out what is the quality of the waters we will travel.
Reporter: Cosmin Jitariuc is a journalist at TVR Timisoara and one of the crew members. What are you thinking about when you start your journey?
Cosmin Jitariuc: I am excited. I'm waiting to see how the "Fox" advances on the Bega and how it reaches the Danube.
Reporter: How will you be cultural ambassadors?
Cosmin Jitariuc: The Circumeuropa team brings with it part of Timisoara's culture. We are in partnership with important cultural institutions in the city and some of these institutions will have shows, openings, in many places where we will stop.
Reporter: So basically you get to other European cultural capitals.
Cosmin Jitariuc: Yes, we will probably connect around 20 capitals.
Translated by: Radu Matei