Rehearsals for the ceremony dedicated to the Romanian Navy Day
Rehearsals for the ceremony dedicated to the Romanian Navy Day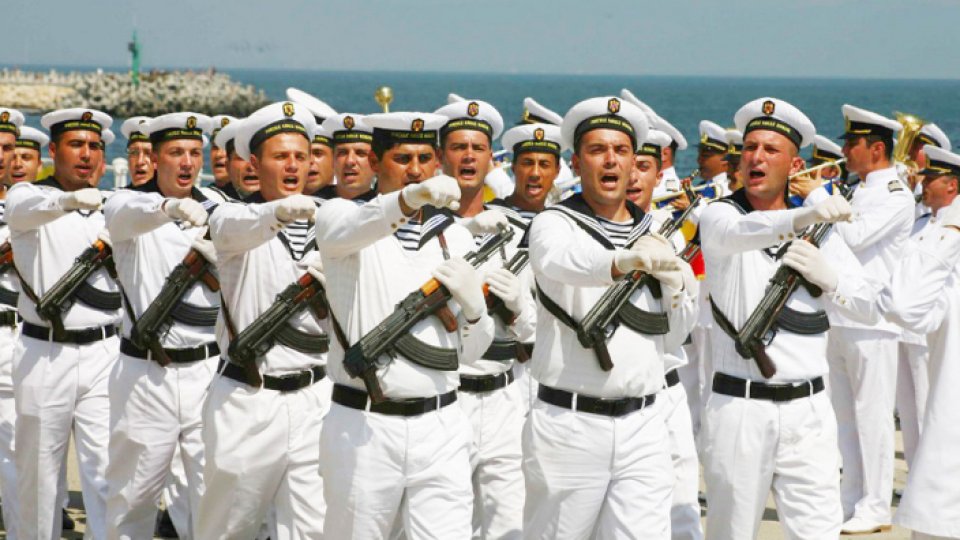 Articol de Sorin Cealera, Constanța, 14 August 2020, 03:43
Rehearsals took place in the Constanta Military Port, this morning, for the ceremony on Saturday, August 15, dedicated to the Romanian Navy Day.
The parade of military ships at sea can be watched live on Facebook, but also from the beaches of Constanta, Mamaia and Navodari. Sorin Cealera reports.
Reporter: In order to prevent the gathering of large masses of people, on Saturday, the traditional activities for celebrating the Romanian Navy Day will not be organized on the seafront in front of the Fleet Command in Constanta, as well as in other sea and river ports.
Col. Corneliu Pavel, spokesman of the Romanian Naval Forces: Today, rehearsals took place inside the Military Port of Constanta, for the ceremony planned on Saturday, August 15. The sequences of demonstration exercises that we planned at sea took place, but this time away from the public eye.
Reporter: On Saturday, starting with 11:30, the parade of ships at sea from Constanta to Midia can be watched by the public from the beaches of Constanta, Mamaia and Navodari or from the seafront in Constanta.