National Press Review May 25
National Press Review May 25
Articles from România Liberă, Adevărul, Jurnalul Naţional, Evenimentul Zilei, Bursa, Ziarul Financiar and Curierul Naţional.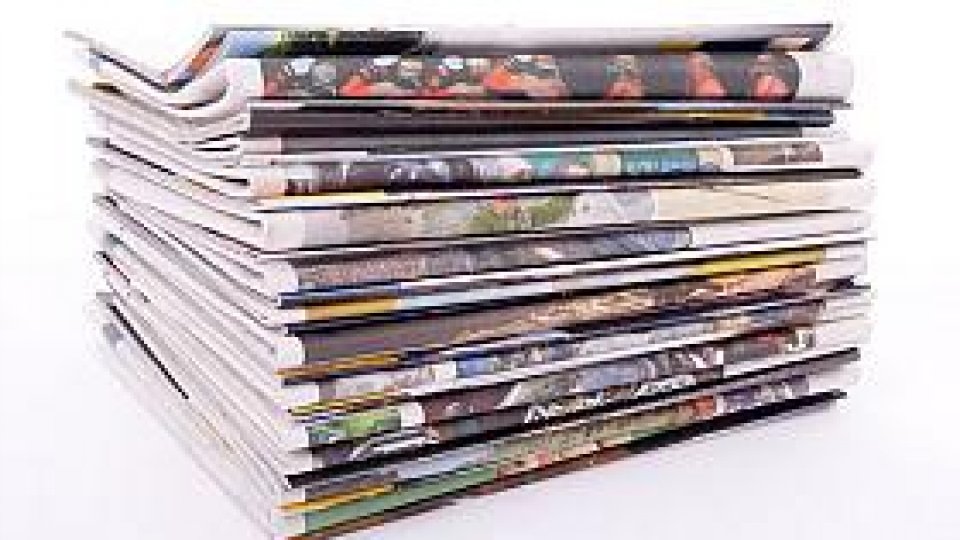 Articol de Octavian Begu, 25 Mai 2012, 10:38
Today's newspapers reveal that at this year's local elections there will be fewer candidates than in previous years. We also find out about the consequences of the devaluation of the leu and about the Eurovision finals which will be held tomorrow.
From România Liberă we learn that women are staying away from public management positions this year as well.
According to statistics, there are a smaller number of candidates for the 2012 local elections, of which only a few are women, and four bear the same family name as former dictator Ceauşescu.
In an interview from Adevărul, political analyst Daniel Barbu believes that political parties are to blame for stopping women from becoming involved in political life.
"The liberals are giving Băsescu the yellow card", we read in Jurnalul Naţional.
According to the honorific President of the National Liberal Party, Radu Câmpeanu, the Social Liberal Union should initiate the suspension of the Head of State due to conflicts with the current government.
Evenimentul Zilei states that the Great political Purge has begun.
The newspaper qualifies Victor Ponta's unjustified decision to demote Vladimir Tismăneanu from his capacity as head of the Institute for the Investigation of Communist Crimes as an abuse.
Bursa announces that the leu has reached a new minimum low in relation to the euro and notes that both the American dollar and the Swiss franc have registered significant growth compared to our national currency.
Ziarul financiar headlines: "Burning holes through our pockets", and adds that The leu devaluation has charged the bills of clients with credits in foreign currency by 100 million euro.
The same newspaper presents one of the success stories in the Romanian economy.
The head of SIDEX Galaţi is of the opinion that Dacia managed to rescue the parent company Renault from bankruptcy and is, therefore, a role model for the management and employees of the Arcelor Mittal steel mill.
Under the headline "The clawback tax is back to take revenge against the ill ", Curierul Naţional cites the statements given by representatives of drug manufacturers, according to which over-taxation could result in the extinction of cheap drug manufacturing companies from the market.
Railways – black hole in our country, business material in the Czech Republic.
România Liberă poses the question: why has shutting down private railway operators proven detrimental to our country, but beneficial to the Czech Republic ?
Adevărul makes a reference to tomorrow's Eurovision finals and notes that the band Mandinga will be competing in Baku from the currently occupied 14th place, thus marking Romania's 14th participation at this event.
Translated by:
Cristina Baciu, MA Student, MTTLC, Bucharest University.