A military river ship has been operating in Galati since Saturday
A military river ship has been operating in Galati since Saturday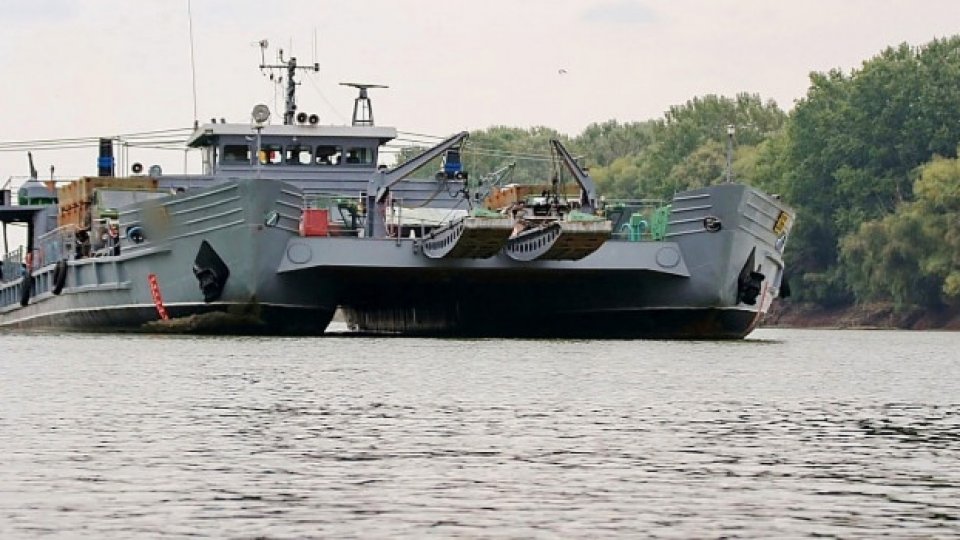 Articol de Radiojurnal, 12 Iunie 2022, 16:39
A military river ship has been operating in Galati since yesterday and ensures the crossing of the Danube from Tulcea County to the locality of I.C. Bratianu, announces the Ministry of National Defense.
The ship, a catamaran of the "Danubius" River Cruise Ship Battalion, was deployed to Galati to replace the civilian ferry that was moved to Isaccea to ensure crossings between Romania and Ukraine.
After the start of the war in Ukraine, the crossing point at the Isaccea border between Romania and Ukraine is extremely congested in both directions.
The military ship has a total vehicle carrying capacity of 300 tons or 500 people.
It runs daily between 6:00 and 20:00, 60 minutes between trips.
Translated by: Radu Matei