"The political battle had ceased" in PDL
"The political battle had ceased" in PDL
Ioan Oltean, PDL Deputy said that all the deputies and senators of the party have come to the conclusion that the PDL has a duly elected President.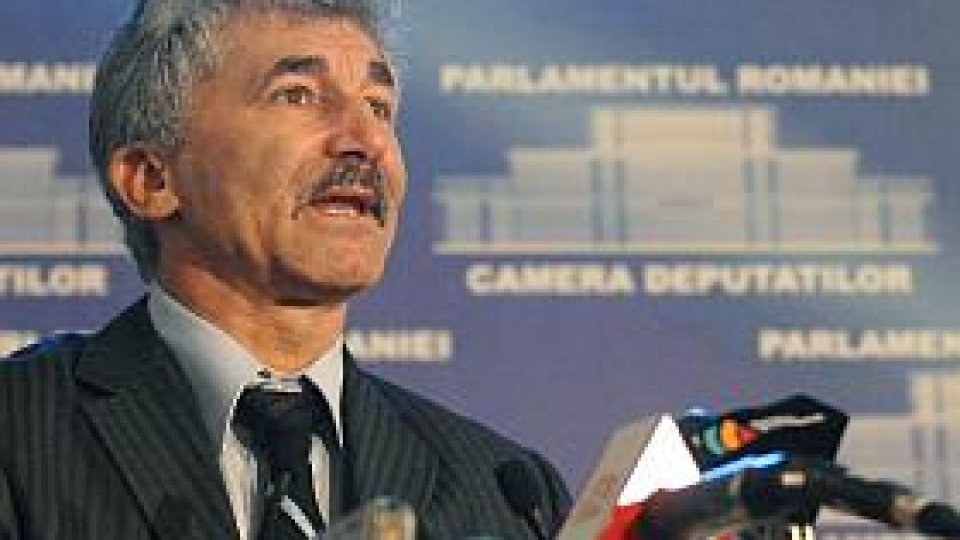 Articol de Alina Bordeiaşu, 26 Martie 2013, 11:48
PDL President, Vasile Blaga, had Monday night a meeting with democratic-liberal lawmakers.
Deputy Ioan Oltean said that PDL has a President elected offices and the political battle has ceased.
Ioan Oltean said that these are the conclusions reached by all the party's MPs and senators.
"Everyone concluded that the political battle has ceased, that parliamentary groups should focus on developing a strong opposition in Parliament and outside Parliament, that our opponent is USL and the entire parliamentary activity must be straight on saddle this priority and essential objective .The party has a President elected , "said the PDL deputy.

Ioan Oltean . catalogued as "an aberration" Elena Udrea's intention to lodge a new appeal for the resumption of elections in the party.
Elena Udrea did not attend the meeting of PDL MPs.
She said earlier that a new appeal will be filed tomorrow and it is aimed at the resumption of voting procedure and the organization of new elections for the position of President.
Elena Udrea made it clear that she will remain in the party and will make clear-cut opposition of Liberals who will work on principles of Association.
"We must indulge in a unitary action, in the sense in which we all wanted the same thing in this Convention, to come up with a project for DL in that we all know, so that the decision will be taken in agreement with what each of us see as the solution for the future," said Elena Udrea.
Democratic-Liberals will meet Wednesday in the sitting Directory.
Translated by
Denisse-Meda Bucura