"Putin's war is to blame for inflation and rising prices"
"Putin's war is to blame for inflation and rising prices"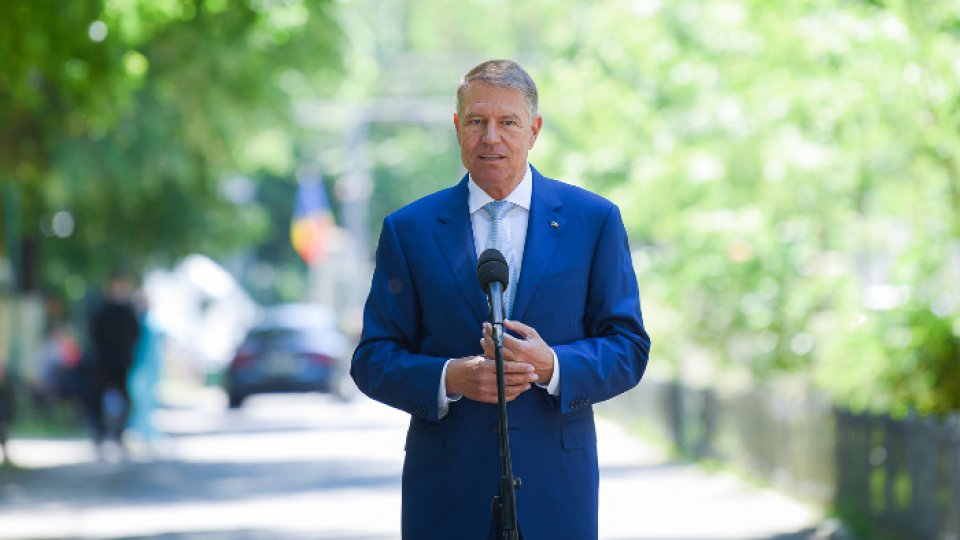 Articol de Oana Bâlă, 12 Mai 2022, 22:42
Inflation is expected to peak this year in June and will remain high throughout 2022, according to the National Bank's forecast report.
The document presented today calculates a level of 12.5% ​​for the end of the year, increasing by more than three percentage points compared to the previous estimate.
Yesterday, the National Institute of Statistics announced that in April the annual inflation rate reached 13.7%, which means that prices have increased on average by this percentage compared to the same month of 2021. Natural gas prices have risen the most, which almost doubled.
BNR Governor Mugur Isarescu says that the evolution will not slow down very soon and reminds that the trend of price increases started last summer, when prices started to increase rapidly. President Klaus Iohannis attributes the current situation to the international context:
Reporter: Oana Bala - The difficult economic situation in Romania is due to the war launched by the Russian Federation against Ukraine, said President Klaus Iohannis, and said that in most cases politicians do their job and find solutions to these problems:
Klaus Iohannis: This inflation and the difficult economic situation, the energy prices, all these did not appear because someone in Romania worked badly or did not do his job. Everything has one cause: Putin's war against Ukraine.
Reporter: On the other hand, Klaus Iohannis stated that the issue of revising the Constitution is very sensitive and added that there are issues that need to be clarified in the fundamental law, such as the scenario of early elections. At the same time, he reminded that there are more technical aspects provided in the Constitution that no longer work in practice:
Klaus Iohannis: An interim minister can stay for 45 days, but if the crisis lasts 145 days, what do we do, we are left without a government, without ministers? It's absurd! Such things, which have happened, must lead to improvements in the text of the Constitution.
Reporter: The President of Romania also said that he does not recommend evaluations of ministers in times of crisis and mentioned that the prime minister has constitutional mechanisms at his disposal, if any of the current ministers does not perform.
Translated by: Radu Matei