President rejects PM's proposals and will not revoke Attorney General
President rejects PM's proposals and will not revoke Attorney General
Romania's 2019 priorities: EU, NATO, consolidating rule of law and carrying on the fight against corruption, President says.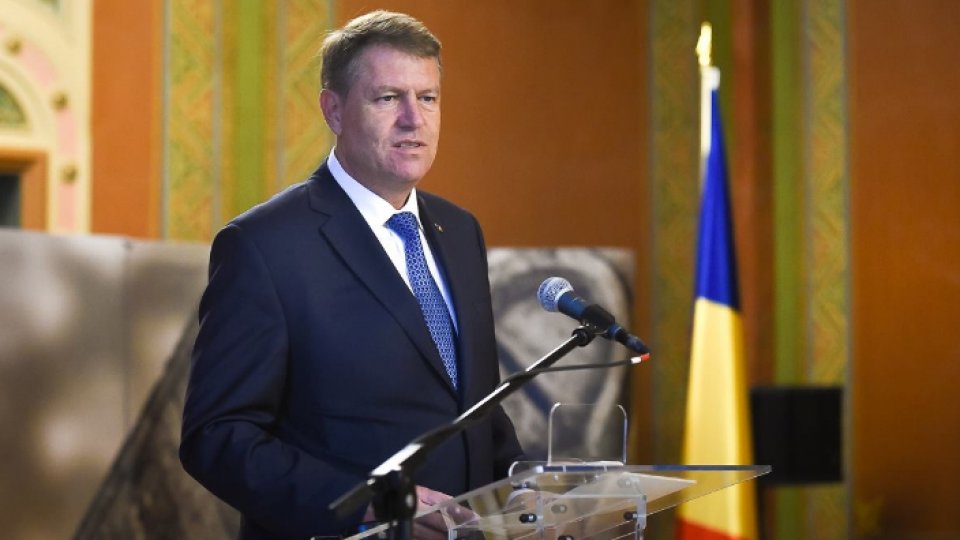 Articol de Radiojurnal, 04 Ianuarie 2019, 20:26
President Klaus Iohannis has announced on Friday that he will reject Prime Minister Viorica Dăncilă's proposals for the Ministries of Transport and Development, namely Mircea Drăghici and Lia Olguţa Vasilescu, saying they are both untimely and unlawful and adding he will present his motivation next week.
Head of State also said that he would not revoke Attorney General Augustin Lazăr, as requested by Justice Minister, because he is pleased with his activity, plus Minister's request did not meet the rigors of the law.
2019 is a very challenging year, President Klaus Iohannis said. Romania has taken over, from 1 January, the six-months rotating Presidency of the Council of the European Union and it will manage that very well, Head of State added.
Klaus Iohannis also stressed the European Parliament elections in May 2019 and urged citizens to vote.
He mentioned the presidential elections in Romania at the end of the year, and announced his intention to run for a new term.
Romania's 2019 priorities are a better European integration, consolidating NATO membership and strengthening NATO's presence on its eastern flank, consolidating the rule of law and carrying on the fight against corruption, President Iohannis said.
Source:RRA.Translated by Miruna Matei