Nearly 200,000 students participated in national evaluation
Nearly 200,000 students participated in national evaluation
Eighth graders have supported the Romanian language and literature test of the national assessment. The first national test results will be published at the end of the weekend.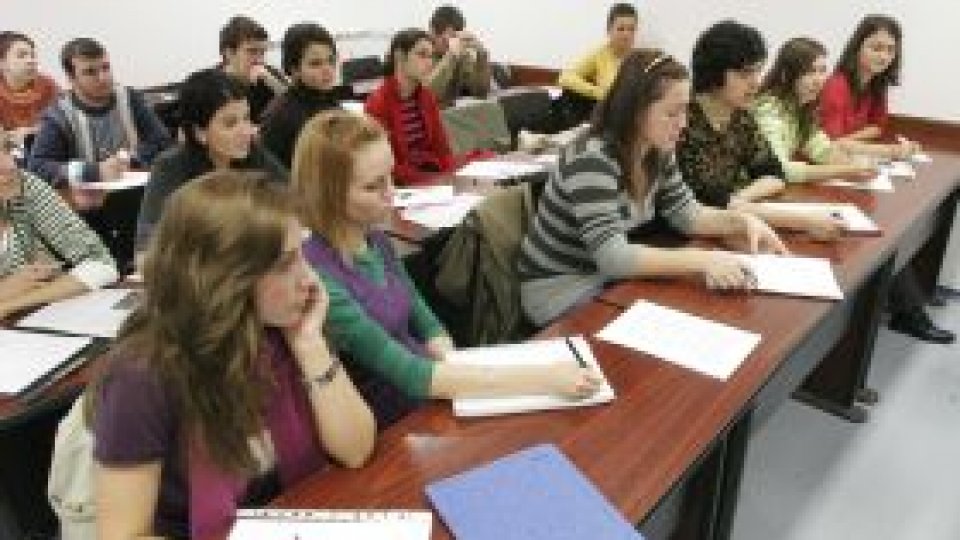 Articol de Beatrice Brăileanu, 27 Iunie 2012, 07:52
National Assessment trial began on Monday with Romanian language and literature.

Notes from the examination are important for admission to high school.

In all the 4516 buildings in which the national evaluation is taking place are cameras, informs Mediafax.

According to the Interim Minister of Education, Liviu Pop, at national assessment were 190,291 registered candidates.

The examination takes place in the interval of time June 25-27.

The National Center for Evaluation and Examination developed ten variants of topics in accordance with the national curriculum for the national assessment at the eighth grade and also with pattern of international assessments.

Subjects have a medium level of difficulty and can be resolved in 120 minutes.

After completion of each written test, the Center for Evaluation will publish on its website the version of topics extracted and evaluation and grading scale for the respective discipline.

Each exam room is equipped with video cameras, according to the order issued by the Ministry of Education.

National Assessment continues Tuesday with the exam at mother language and literature, and Wednesday with the math.

The first results will be published on Friday and the following settling disputes on July 2.

Average high school entrance will be calculated as the arithmetic mean between the average grade of the evaluation and the overall average of the years of secondary school, informs Mediafax.
Translated by Alexandra-Diana Mircea
MTTLC, Bucharest Unversity