First Lady of the United States, Jill Biden, visiting Romania
First Lady of the United States, Jill Biden, visiting Romania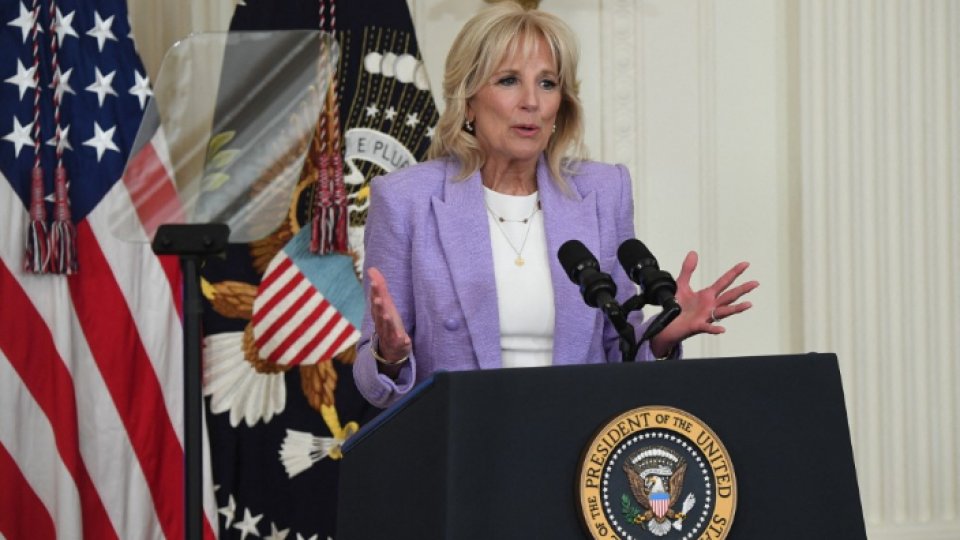 Articol de Radiojurnal, 06 Mai 2022, 13:34
The First Lady of the United States of America, Jill Biden, is currently flying to Romania, where she will pay a visit. The wife of the American president will be in Romania and Slovakia for four days, in a trip where she will show the commitment of the United States for the Ukrainian refugees.
Jill Biden left Washington last night. In Romania, today, she will first visit the Mihail Kogalniceanu base, where she will meet with American soldiers. During the evening she will then leave for Bucharest.
Tomorrow, Jill Biden will meet with members of the government, U.S. embassy staff, humanitarian workers, and teachers who help Ukrainian refugee children integrate into a stable and secure school environment.
This is Ms. Biden's second visit to Romania, after she came in 2014 with her husband, who was then vice president. Before leaving, the first lady of the United States posted a message on Twitter, about the visit to Romania and Slovakia, made around the moment when the Americans celebrate Mother's Day, May 1. "I will spend Mother's Day with Ukrainian mothers and children," wrote Jill Biden.
The visit of the first lady of the United States to Romania comes less than two months after that of the American vice president, Mrs. Kamala Harris.
Translated by: Radu Matei