Emergency Ordinance on Justice Laws in Romania. Changes. Reactions
Emergency Ordinance on Justice Laws in Romania. Changes. Reactions
Romania's General Prosecutor says Ordinance impacts important judicial cases.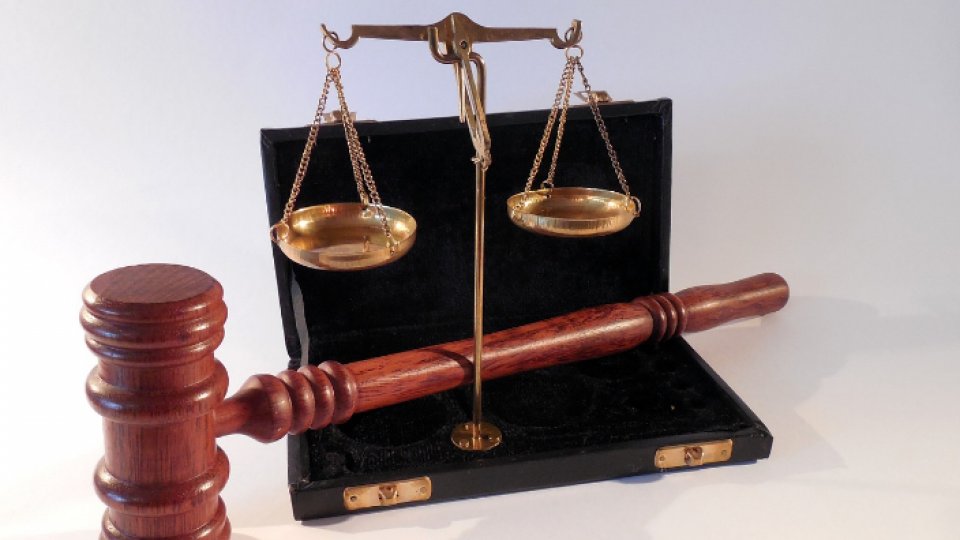 Articol de Miruna Matei, 16 Octombrie 2018, 15:02
Romanian Government adopted, on Monday, October 15, an emergency ordinance (OUG) that brings important changes to the justice laws. Prime Minister Viorica Dăncilă said that OUG was adopted after consultations with European Commission First Vice-President Frans Timmermans and with the Venice Commission.
Justice Minister Tudorel Toader also said that this move was necessary to correlate some of the provisions and to include some of the recommendations of the Venice Commission and some of the requests of the Superior Council of Magistracy (CSM), according to RRA Reporter Petruţa Obrejan.
Changes
Ordinance says that all prosecutors who work within the military section of the High Court's Prosecution Office, National Anticorruption Directorate (DNA) and Directorate for Combatting Organized Crime and Terrorism (DIICOT) must fulfill the criteria included in the new justice laws, recently promulgated by President Klaus Iohannis, even if these conditions didn't exist at the moment when those prosecutors were delegated to these structures.
Those who will be appointed to run top Prosecution Offices in Romania will be required to have an experience of at least 15 years in the judiciary, up from eight years at the present. This change targets the Prosecutor General, his deputy and first deputy, as well as the chief prosecutors of the National Anticorruption Department (DNA) and the anti-organized crime directorate DIICOT. Another change stipulates that those who want to work as prosecutors within the DNA or DIICOT will need an experience of at least 10 years. OUG also sets the steps to be followed when appointing high-level prosecutors. Thus, interviews of chief prosecutors will be broadcasted live and then archived.
There are also changes referring to reassignment of prosecutors. Prosecutor General will no longer decide on reassignments at prosecutor's offices, Superior Council of Magistracy (CSM) Section for Prosecutors will do so instead.
Other changes are: Minister can notify Judicial Inspection and Provisions concerning early retirement are postponed until 31 December 2022.
Reactions
Romania's General Prosecutor says Ordinance impacts important judicial cases
Prosecutor General's Office criticized some of the provisions, warning that they risk violating constitutional order. Changes to the justice laws will likely impact many important cases that are currently under investigation, General Prosecutor Augustin Lazăr said. Many prosecutors will be forced to leave these special prosecution units, which will also impact the important cases that they were working on, he added. Some of the cases that may be thus affected are those related to the 1989 Revolution and the violent incidents that occurred on August 10 protest in Bucharest
"It's difficult to imagine how these cases that everybody wants finalized will be solved, so that Romania does not pay huge amounts after rulings of the European Court of Human Rights (ECHR)", Lazăr said.
National Liberal Party (PNL) criticizes Dăncilă Cabinet in hard terms
PNL leader Ludovic Orban argues that, out of the nine recommendations of the Venice Commission, Romanian Government has met only two, one concerning retirement of magistrates and one related to the voting rights of civil society representatives in the CSM. Current power ignores all messages at European level, Orban says.
Ambassador Klemm: "Changing the laws of justice might affect Romania's cooperation with the USA"
"We are very worried about the changes to the Penal Code and the Civil Procedure Code. I was one of the 12 ambassadors who voiced their concern in June because co-operation between Romanian and US law enforcement agencies against terrorism, organized crime, trafficking in human beings is very strong, and we worry that these changes might block this cooperation", Hans Klemm said while talking to journalists in the City of Hunedoara, according to RRA local correspondent Ilie Pintea.
Background
President Klaus Iohannis signed, on 12 October, Decree promulgating Law No.303/2004 on the statute of judges and prosecutors, the last of the three controversial justice laws that have determined protests by local magistrates' association and many negative reactions and critics from international partners, including the European Commission.
Venice Commission has so far issued a negative preliminary opinion on the three laws and is to issue its final opinion on October 20.