"Valhalla 23" exercise, in Constanta
"Valhalla 23" exercise, in Constanta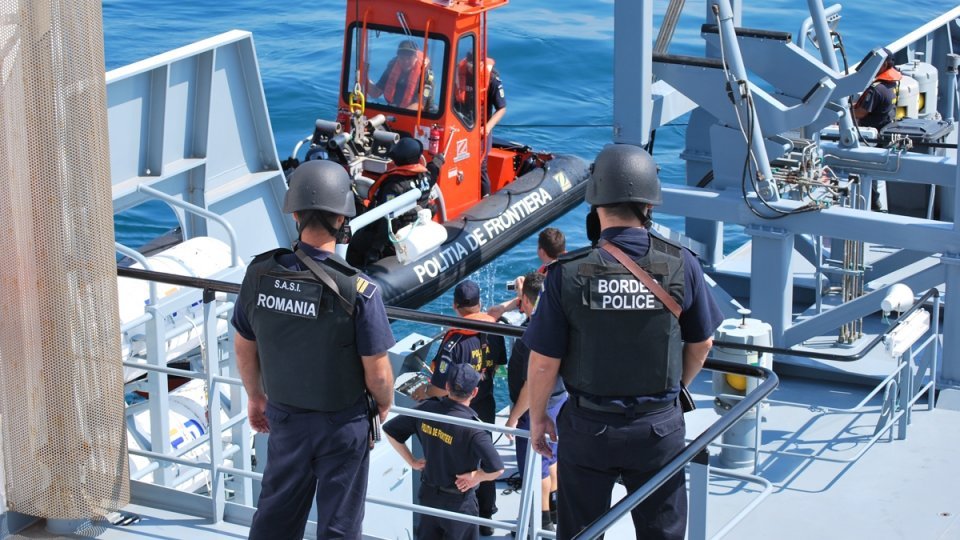 Articol de Sorin Cealera, Constanța, 07 Iunie 2023, 23:25
The Valhalla 23 exercise was held in Constanta and was organized by the General Inspectorate of the Border Police.
The aim was to verify the capacity of the structures within the Ministry of Internal Affairs to manage situations generated by a large influx of migrants at the border.
Valhalla 23 followed a fictitious scenario, in which the Coast Guard detected, 20 nautical miles east of Vama Veche, a fishing vessel with 500 migrants.
The patrol ship 0201 "Stefan cel Mare" was sent to transfer the people on board, where, as in real situations, a small triage and a brief control of the migrants took place, who were later escorted to the passenger terminal from the port of Constanta for an epidemiological triage carried out by the DSP specialists, and their verification with the metal detector by the gendarmes.
Chief Police Inspector Andrei Ene, spokesperson for the Coast Guard: There were years when we didn't actually have any cases. Last year there were three cases, this year, so far we have had only one case. However, all the efforts that we and the other authorities are making is, clearly, to discourage the phenomenon, mainly by bringing to justice the traffickers who bring these migrants in inhumane conditions to countries in Europe. The number of people coming on such a boat does not reach 500 people, but we have to be prepared, that's why this exercise and this integrated center exists.
Reporter: The final stage, the most complex, took place at the headquarters of the Coast Guard, within the integrated center, where border control, fingerprinting and photographing of people, preparation of related criminal procedure documents, registration and processing of asylum seekers were carried out, conducting interviews and granting access to the territory, as well as taking into public custody, where the situation required it.
Translated by: Radu Matei