Romanian Red Cross aid to Ukraine
Romanian Red Cross aid to Ukraine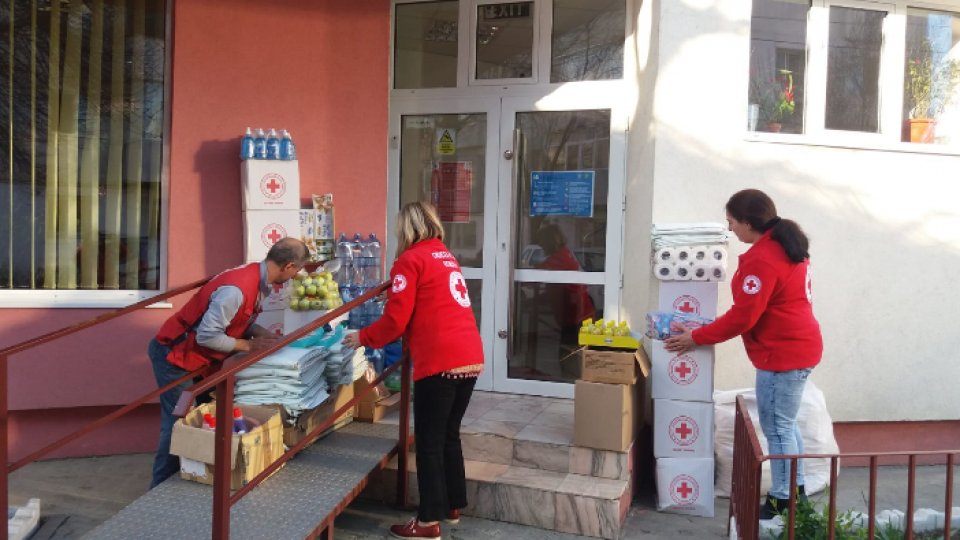 Articol de Radiojurnal, 13 Aprilie 2022, 02:03
More than 250.000 people in Ukraine have so far received support from the Romanian National Red Cross Society. The support has been in the form of humanitarian assistance and information, but also services for restoring family ties.
As part of the "Humanity has no borders" campaign, carried out by the organization, donations worth over 6.700.000 euros have been raised so far, and humanitarian activities will continue both for the Ukrainian citizens who arrived in Romania and for those who have remained in their country, said the general director of the Romanian Red Cross, Ioan Silviu Lefter.
"Our subsidiaries will continue to help the Red Cross of Ukraine. We have now focused on making humanitarian convoys to deliver goods to Ukraine, because there is a need for food, and also barracks, medicines, and hygiene products. One million euros will be sent to us by the Red Cross from the United States, through which it was agreed that we will buy 1.000 tents from the Turkish Red Crescent, and the rest of the amount will go towards food, said Ioan Silviu Lefter.
Translated by: Radu Matei