Romanian - American Relations
Romanian - American Relations
The visit by Romania's President Klaus Iohannis to the United States has included a meeting with the US Vice President Joe Biden.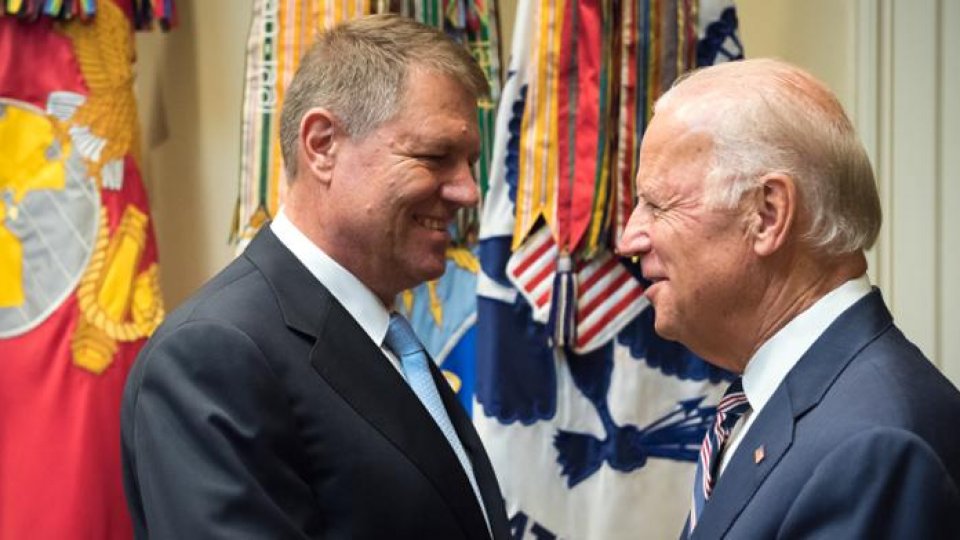 Articol de Radio România Internaţional, 29 Septembrie 2015, 17:49
Addressing the UN General Assembly, visiting the Ground Zero of the 9/11 Memorial in New York, meeting with representatives of the Romanian citizens in the United States and holding high-level talks in Washington were high on the agenda of Romanian president Klaus Iohannis's visit to the United States.
On Monday, President Iohannis met with the American Vice President Joe Biden at the White House to discuss, among other things, the Strategic Partnership between Romania and the USA.
If this Partnership is excellent in political and military terms, President Iohannis said, there is a lot to be done as far as economy is concerned.
In a message conveyed on the opening of the "BestInvest Romania" Investment Forum, held in New York, President Iohannis pointed out that America may become one of the most important foreign investors in Romania in the following years.
The Romanian-American trade is, however, on an upward trend, which is a clear sign of progress, but in order to fully capitalize on all economic opportunities, the obstacles in the way of free trade and effective investment must first be removed.
Another important thing is to win back the investors' trust which can be done only by improving the institutional quality of the Romanian business environment.
That involves protecting property, reducing bureaucracy, rendering public administration more efficient and fighting corruption.
Besides discussing about the bilateral economic ties, President Klaus Iohannis and vice president Joe Biden also approached the topic of corruption in Romania.
Topical international issues, particularly the situation in the Republic of Moldova and the refugee crisis in Europe were also tackled.
"Vice President Biden has voiced satisfaction at the progress made in the fight against corruption and has expressed confidence that efforts will further be made in this respect. We have jointly assessed several questions related to security, Romania's security in particular, given that we are close to a crisis area", President Iohannis said at the conclusion of the meting.
According to the Romanian Presidency, US vice president Joe Biden said he would have direct communication with President Iohannis, by phone conversations or through Romania's new Ambassador to Washington, George Maior.
Joe Biden was extended the invitation to attend a NATO mini-summit due in Bucharest in November, to be also attended by countries at the Alliance's eastern border, such as Romania, Poland, Hungary, Bulgaria, the Czech Republic, Slovakia, Lithuania, Estonia and Latvia.
The meeting will be held ahead of next year's NATO Summit in Warsaw.