NATO exercise, Junction Strike 21
NATO exercise, Junction Strike 21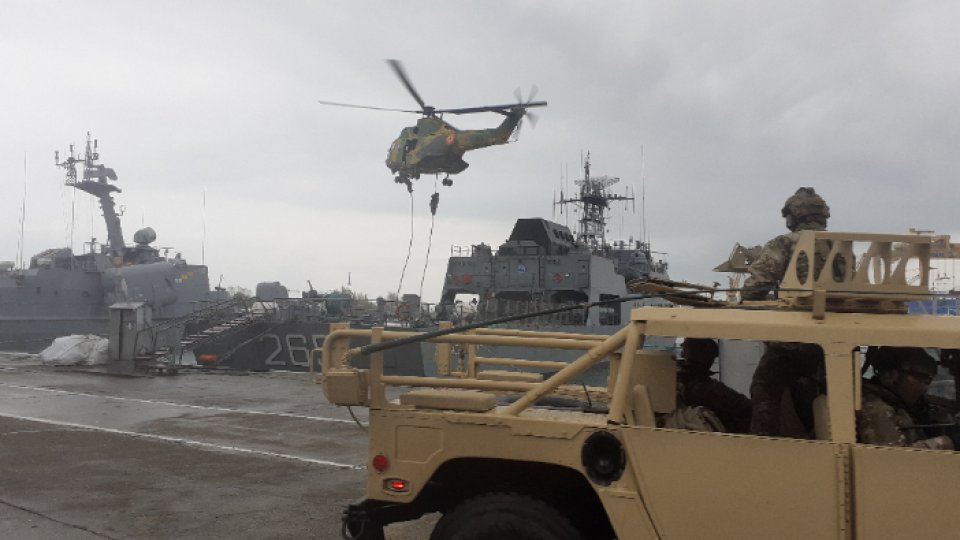 Articol de Sorin Cealera, Constanța, 03 Noiembrie 2021, 03:56
Romanian and foreign soldiers from allied or partner countries train together, until November 12, in the "Junction Strike 21" exercise.
Almost 1.000 Romanian and foreign soldiers, with approximately 100 land, air and naval vehicles, participate in the "Junction Strike 21" exercise.
The exercise started at the 164th Naval Forces Division in Mangalia, where Romanian and Portuguese soldiers trained based on a fictitious scenario associated with the hybrid war.
Major Alexandru Ivanov, in charge of public relations within the Special Forces Command: : An important objective of this exercise is to increase interoperability between the participating states, so in case we meet on the battlefield we know exactly that we are acting like brothers and that we know how to use each other's abilities.
Commander of the Portuguese detachment engaged in the sequences carried out in the Mangalia Military Port: For us it is a good opportunity to exchange experience and train with the Romanian military and the forces of other countries.
Special forces soldiers from Georgia, Greece, Great Britain, the Republic of Moldova, Poland and the USA are also taking part in this event.
The exercise will continue in the military units from Reghin, Bradet, Miercurea Ciuc, Mihail Kogalniceanu and Sangeorgiu de Mures.
Translated by: Radu Matei