Metrorex started to install touch panels for the blind
Metrorex started to install touch panels for the blind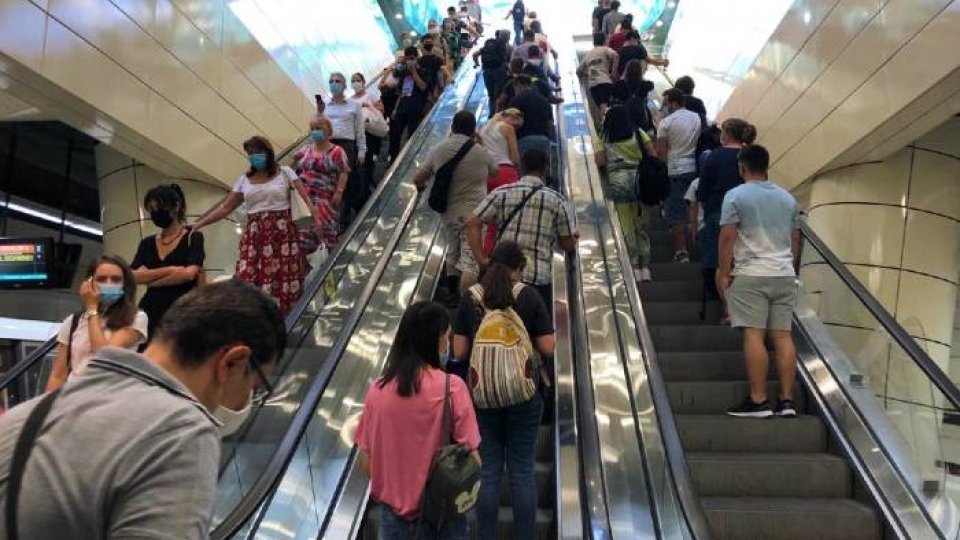 Articol de Florin Lepădatu, 06 Februarie 2023, 23:51
RADIO ROMANIA NEWS - Metrorex has started to install touch panels for the blind. Also, an application for mobile phones will be launched, which signals that there is a metro station nearby.
Reporter: Alexandru Lancuzov - "All 63 metro stations in Bucharest will have touch panels for the blind, this signaling and orientation system being a project to make metro transport more accessible for travelers with visual impairments. At the entrances to the stations and on the platforms, on the ground, stainless steel panels with guidance and specific Braille signage are installed. Gabriel Mocanu is director of infrastructure and systems at Metrorex.
Gabriel Mocanu: "Work has already started in 14 stations. Today, the site for four more metro stations was handed over. In the next stage, a pilot station will be built at the Piata Iancului station, which is near the Association of the Blind, which will also be equipped with those interactive panels for the first time. As soon as the metro station area is reached, within a radius of about 50 to 80 meters, the person in question will receive a signal on the phone."
The project is financed by European funds, and the works are done at the end of the traffic schedule and last until July."
Translated by: Radu Matei