Message of the US Ambassador to Romania, Adrian Zuckerman #July 4th
Message of the US Ambassador to Romania, Adrian Zuckerman #July 4th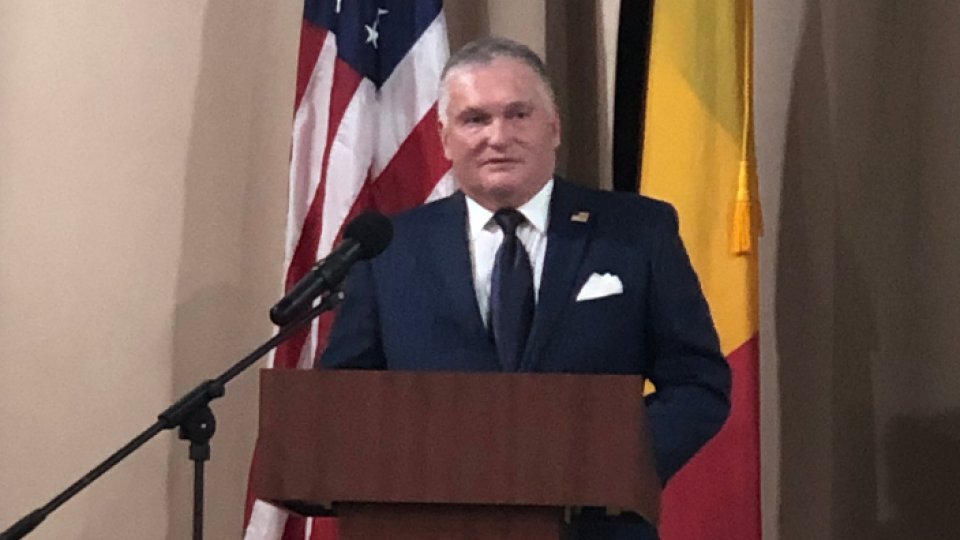 Articol de Radio România Actualităţi, 02 Iulie 2020, 16:28
A reception will be held today at the Embassy of the United States of America in the Capital on the occasion of the 244th anniversary of Independence Day.
Ambassador Adrian Zuckerman sent, for Radio Romania, a message in which he spoke about the good relations between the United States and our country:
Adrian Zuckerman: This year, the United States and Romania are celebrating 140 years of diplomatic relations. Romania is one of the United States' closest military and economic allies in Europe. My embassy team and I work together with the Romanian Government and the Romanian people to increase cooperation and improve security, trade and investment, energy security, cyber security and the rule of law. It is a great privilege for me to celebrate Independence Day for the first time in my country of origin, together with my Romanian friends and to reaffirm the fact that Romania has no better friend than the United States of America.
The full message was broadcast on the show "Night Service" (directed by Gabriel Basarabescu)
Translated by: Radu Matei