Message of Prime Minister Orban on National Day
Message of Prime Minister Orban on National Day
101 years after the Greater Union, Romanians stand a chance of changing things for the better.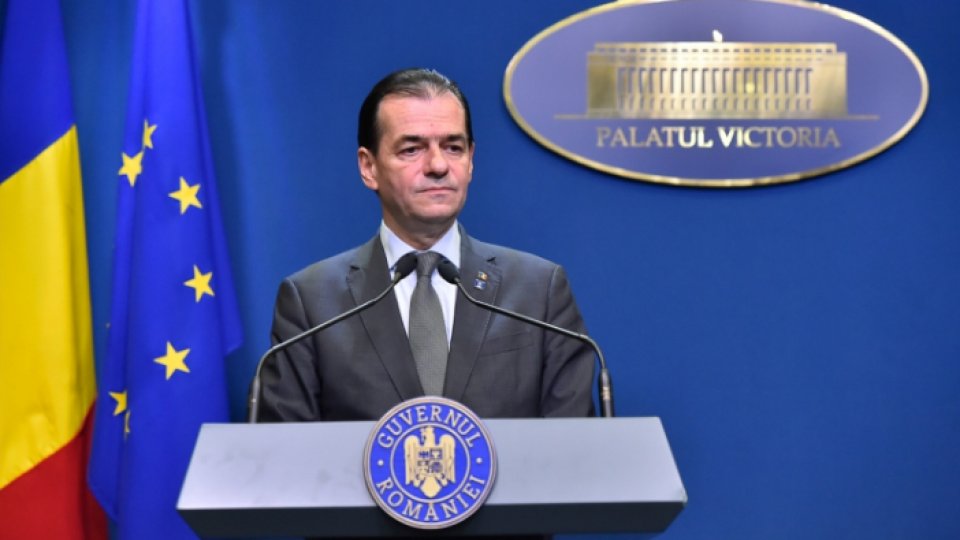 Articol de Radiojurnal, 02 Decembrie 2019, 15:24
In a message released on December 1, Romania's National Day, Prime Minister Ludovic Orban says that 101years after the Greater Union Romanians stand a chance of changing things for the better, living in a democratic country, and his belief is that Romanians should not waste this chance, and Romanians from the country and any other corners of the world should build a normal Romania for all citizens, all by themselves.
"We celebrate this year the National Day of Romania with the accomplishment of the fact that we managed to leave behind, by vote, what used to slow down the progress we wanted after the fall of communism. The Greater Union of December 1, 1918, when the Great Assembly of Alba-Iulia voted to unite all the Romanians from Transylvania and Banat with Romania, meant to their architects the fulfillment of the century-old dream, the golden dream of Romania, as the moment is wonderfully described by Queen Marie. Today, 101 years forward – in times when the fate of Romania was not without suffering, in the war years, in the years of communism and even in the very recent history – we are celebrating the National Day with the feeling of our true liberation and that of achieving a new dream of the Romanians," reads Orban's message.
He points out that now is the time to truly consolidate European Romania, to guarantee its citizens the fundamental rights and freedoms, where all Romanians can find themselves, regardless of where they choose to live.
"We are now standing a real chance of changing things for the better, of living in a democratic country, where the state institutions serve the citizen, and the law is applied to all equally. It is time to truly strengthen European Romania, which is to guarantee for its citizens the fundamental rights and freedoms and where all Romanians can find themselves, regardless of where they choose to live. Let us build together an irreversible road from Romania to social and economic stability, to prosperity, in which those who work honestly enjoy the benefits of their work and the entrepreneurs feel they are properly treated. Let us develop the Romanian society on the solid principles of truth and meritocracy, where competence is recognized and appreciated. My belief, as the prime minister, is we should not waste this chance, and Romanians from the country and any other corners of the world should build a normal Romania for all citizens, all by themselves. Happy Birthday, Romania! Happy National Day to all Romanian in the country and abroad!"
Source:RRA,Agerpres, Romanian Government