Invasion Postponed
There was no inflow of immigrants in the airports, railway stations or bus terminals in the countries that lifted the labour restrictions for Romanian and Bulgarian workers.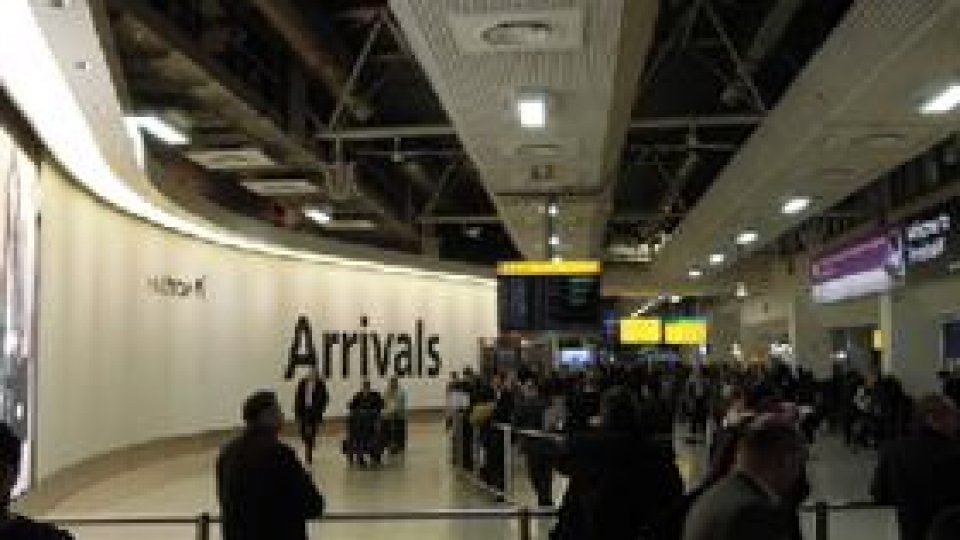 Articol de Radio România Internaţional, 05 Ianuarie 2014, 15:42
The feared invasion of Romanians and Bulgarians after the full lifting of labour restrictions in the EU as of January 1st, 2014, has not happened, or at least not yet.
The last countries that kept these constraints in place were Germany, Austria, Belgium, Spain, France, the UK, Luxembourg, Malta and the Netherlands.
Some of the most concerned with this measure were the Britons, after the media and politicians created an anxiety as regards the inflow of immigrants willing to take advantage of the generous British social assistance services.
Right-wing journalists waited at Luton Airport for millions of unemployed Romanians, but were surprised to find that only a few Romanians were coming back to work in the UK.
The Ambassador of Romania to London, Ion Jinga, likened the journalists who were waiting for "waves of Romanian immigrants" to the tragic-comical characters in Samuel Becket's "Waiting for Godot," writes The Guardian.
In Bucharest, the Foreign Ministry dismissed the allegations in the British media regarding an invasion of immigrants.
Spokesperson Brandusa Predescu said Britain is not and will not be a destination of choice for Romanians.
She even talked about an open campaign against Romanians and Bulgarians, and said some stories in the British media are bordering on racism.
The free movement of labour is a basic principle of the European Union and a key element of the Single Market, says the Romanian Foreign Ministry, which shares the European Commission's view, expressed by EU Commissioner for Employment, Laszlo Andor, that the movement of mobile workers, EU citizens, actually has positive effects on the Single Market and contributes to the European integration process.
Laszlo Andor also expressed his confidence that facilitating freedom of movement may help curb unemployment and reduce the gaps between various EU member states.
Another advantage of the full opening of the labour market for Romanians and Bulgarians is the transfer of know-how and professionalism, believes the Romanian Ambassador to Paris, Bogdan Mazuru.
In an interview to the French television station BFM, he mentioned the large number of Romanian healthcare professionals employed in France.
He also estimated that there will not be a wave of Romanian workers, because those who sought employment in that country are already working there.