Hospitals closed for 'offering medical care below standard'
Hospitals closed for 'offering medical care below standard'
Minister of Health, Cseke Attila, asked people to stop protesting against the decision to shut down 67 hospitals. He added that the services they offered were below standard.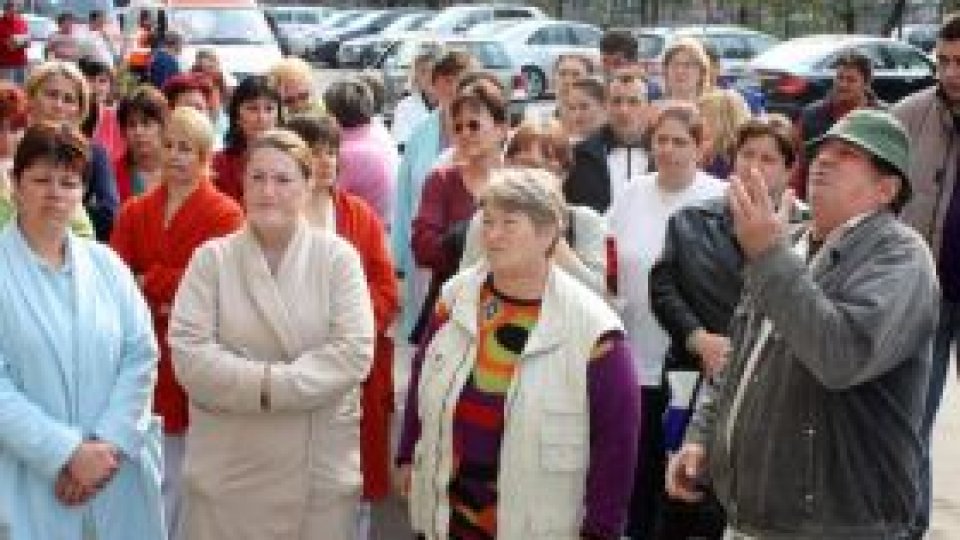 Articol de Marilena Frâncu, 14 Aprilie 2011, 09:50
Minister of Health, Cseke Attila, asked Romanians to stop protesting against the decision to shut down several hospitals in the country, after hospitals they live closest to were turned into nursing homes starting 1 April.
The Minister's request comes after a protest march in Comăneşti, Bacău County, where the hospital is to be turned into a nursing home.
Several mayors from near-by villages attended the march, because they were dissatisfied with this decision.
In Băneasa, Constanţa County, authorities are looking for a way to keep their Health Centre open.
It has been suggested that the centre be turned into an external unit of the Constanţa County Hospital.
Cseke Atilla provided clear evidence that indicated that the Băneasa Centre provided poor-quality services.
The evidence
The images the Minister showed the press show how a female patient was treated there after a cerebrovascular accident in July 2008.
Bed-ridden, the woman had deep wounds, bone deep, which indicates that she did not receive proper care.
'Her stay was 32 months long and she was practically kept there for no reason, she also caught something else at the Health Centre, so the question is: what would have been better for this patient?'
'To stay at Băneasa Health Centre, a place that cannot be called a hospital, or to be treated in a sanitary county hospital, where she was transferred after the Minister of Health refused to finance that centre?', Cseke Attila stated.
Last year three other patients with acute myocardial infarction and 23 with chest pain had to be transferred to the Constanţa County Hospital to receive medical attention.
The centre had 61 employees and 63 patients, although it could accommodate 95.
The director of the Public Health Directorate of Constanta County, Constantin Dina, wonders why they could not take better care of that patient since each employee only had one patient.
'We are going to look into this. We are still discussing with the County Insurance House to see in what other cases they refunded money and we are going to see if they did their job well or not'.
'Up to now it seems they did not', Constantin Dina added.
The Minister of Health stated that he will indicate the case of the female patient to the Romanian College of Physicians and that he has already asked the county healthcare directorates to control the units under their jurisdiction, in order to find other such cases.
Translated by: Gabriela Lungu
MA Student, MTTLC, Bucharest University