COVID: The Romanian military medical team sent to the USA has returned
COVID: The Romanian military medical team sent to the USA has returned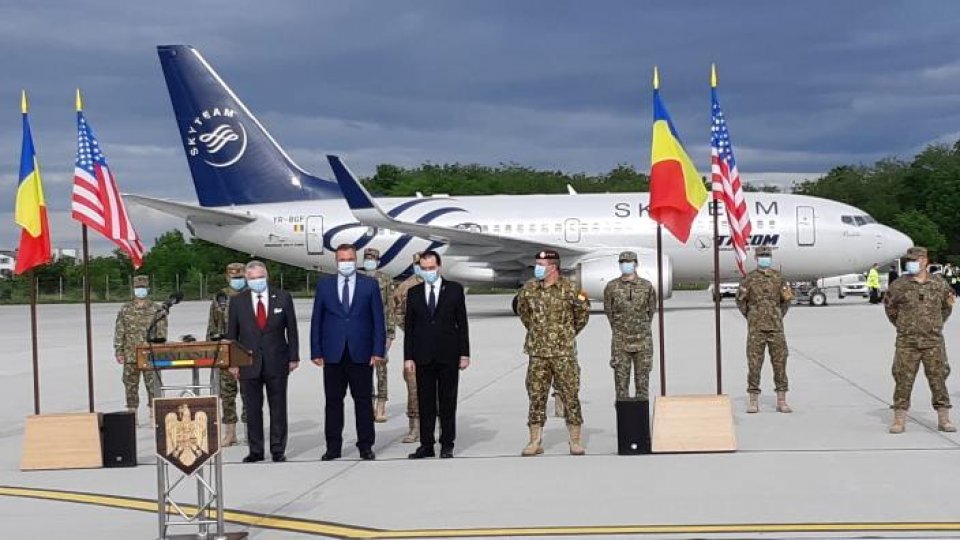 Articol de Radiojurnal, 10 Iunie 2020, 21:10
The Ministry of National Defense team that was sent on a medical support mission in the American state of Alabama, in the context of the COVID-19 pandemic, returned to the country today.
Upon receiving the specialists, the US Ambassador to Bucharest, Adrian Zuckerman, appreciated the gesture of the Romanians and thanked them for their help, both the crew and the authorities in Bucharest.
Adrian Zuckerman: I would like to thank President Iohannis, Prime Minister Orban, the Minister of Defense, Ciuca, and the Chief of Staff, General Petrescu, for having the vision and dedication to send teams with us. You, the Romanian people, are true friends of America. We will not forget this act of benevolence and help in times of need. Teamwork has strengthened the friendship and solidarity between our countries.
Host: In his turn, the Minister of Defense, Nicolae Ciuca, showed that the mission of the Romanians is part of the strategic partnership Romania-United States and was glad that the doctors returned home healthy.
Nicolae Ciuca: You managed to show professionalism, a spirit of solidarity and the will to sacrifice, which is specific to the Romanian military, and here you have managed to return to the country and report "mission accomplished".
Host: The Ministry of Defense team, which has been on a two-week mission to provide support to Alabama authorities in the context of measures to combat the COVID-19 pandemic, has had, among other things, more than 25 missions in medical treatment centers.
Translated by: Radu Matei