The multinational "Sea Breeze 21" exercise
The multinational "Sea Breeze 21" exercise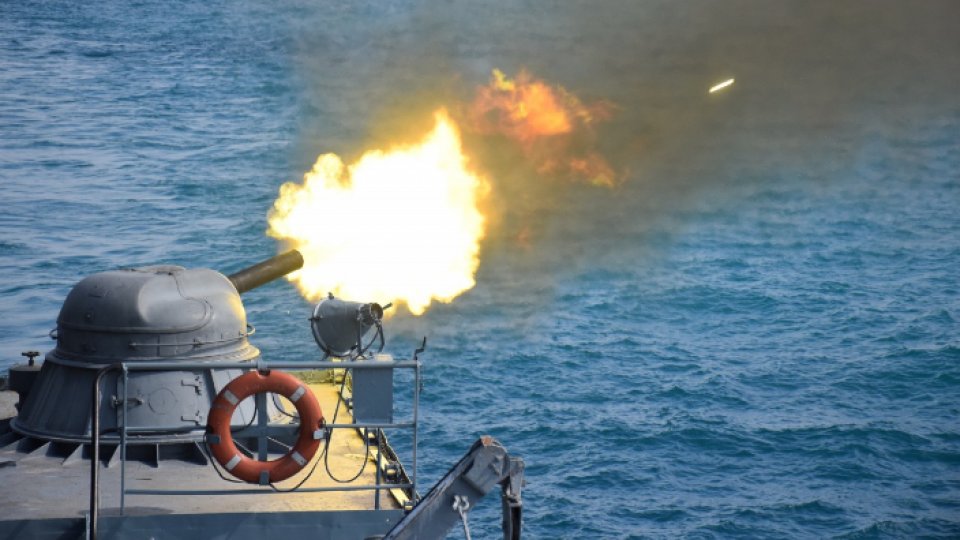 Articol de Radiojurnal, 29 Iunie 2021, 05:27
Over 300 military sailors of the Romanian Naval Forces participate until July 10 in the multinational exercise "Sea Breeze 21".
The exercise is organized by the United States and Ukrainian Naval Forces in the international waters of the Black Sea and in land training districts in the Odessa area.
Rear-Admiral Corvette Horia Macelariu is already in the Port of Odessa with other foreign military ships, after leaving the Mangalia Military Port on Saturday.
The second military ship that will represent the Romanian Naval Forces is the Frigate Regina Maria with a naval IAR-330 Puma helicopter on board.
During the exercise, two students of the School of Military Masters of the Naval Forces "Admiral Ion Murgescu" will be on board a destroyer of the US Navy in Europe, where they will perform a training course coordinated by American sailors.
Translated by: Radu Matei