Romania's EU Council Presidency: Events 13-17 May
Romania's EU Council Presidency: Events 13-17 May
Western Balkans, Eastern Partnership, COHOM, Energy attaches, European Cluster Conference.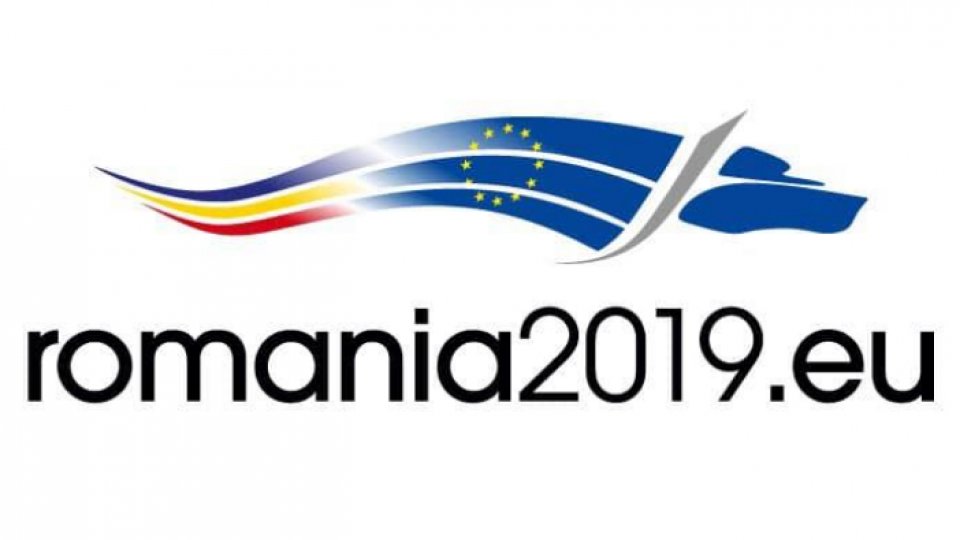 Articol de Florin Lepădatu, 13 Mai 2019, 11:33
Romania's EU Council Presidency continues, this week, its series of events. Bucharest hosts conferences and meetings that cover some of the themes of interest and priorities that have been set for its six month mandate (January-June 2019).
RRA Reporter Carmen Gavrilă: "Given the special attention the Romanian EU Presidency has for the Western Balkans and the Eastern Partnership, there will be a conference where participants will try to identify - based on the experience of Central and Eastern European states - encourage and support a greater involvement of the new generation of leaders from the immediate neighborhood of the European Union, in the European and Euro-Atlantic future of their countries, by promoting a real commitment to European values in close cooperation with civil society and the media. As another priority of the Romanian EU Presidency is Education, Bucharest will hold the 7th meeting of the Asian-Europe Meeting (ASEM) Ministers of Education. Theme: linking education, inclusion, mobility and excellence in support of sustainable development goals. Event will bring together representatives from 30 European countries, 21 from Asia, the European Union and the ASEAN Secretariat".
Other scheduled events for this week:
• Informal Meeting Working Party on Human Rights (COHOM): 13-14 May
• Meeting of the working group on Administrative Cooperation in the field of European Recreational Boating Industry: 13-14 May
• Foreign Affairs Council: 13 May
• Informal Meeting of energy attaches: 13-14 May
• European Spartan 2019 Exercise: 13-24 May
• European Cluster Conference: 14-15 May
• 30 Years on: Lessons from the Past, Challenges of the Present, Inspiration for the Future:14-15 May
• Foreign Affairs Council (Defense):14 May
• Agriculture and Fisheries Council: 14 May
Source:RRA,Romania2019.eu.Translated by Miruna Matei