Klaus Iohannis, visit to the Ford factory in Craiova
Klaus Iohannis, visit to the Ford factory in Craiova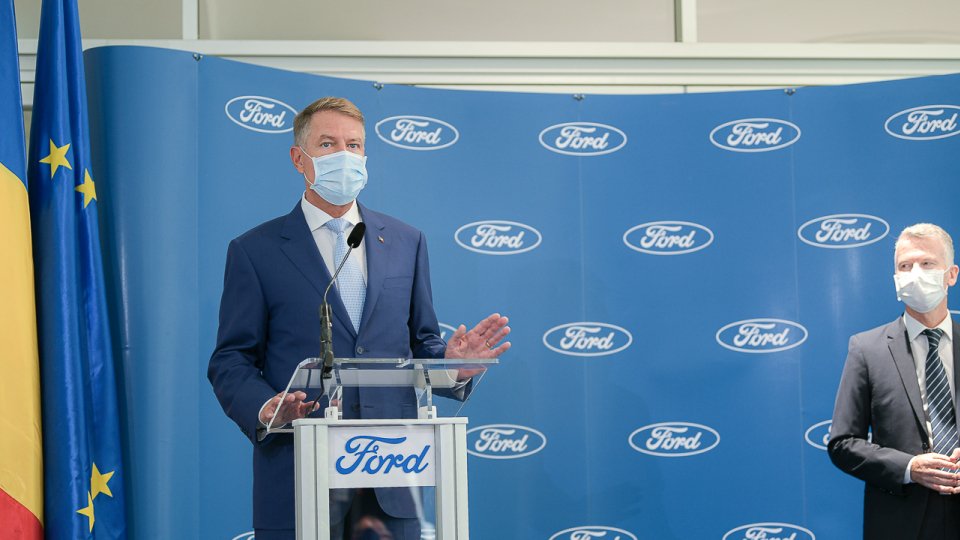 Articol de Florin Lepădatu, 22 Iulie 2020, 19:39
President Klaus Iohannis was on a visit to the Ford factory in Craiova, the first since the car manufacturer introduced the Puma model in production.
The head of state was greeted around 12:00 by Ford Romania President Ian Pearson, moment followed by a video meeting with Ford of Europe President Stuart Rowley and Ford of Europe's Vice President for Government and Community Relations Andrew McCall.
The company's management presented to President Iohannis an updated status of Ford's investment in Romania.
The program continued with a visit to the final assembly section of the Ford Craiova factory, followed by a test drive session.
Statements by the President of Romania and Ford officials are expected
The last visit to the factory of a senior Romanian dignitary this year was made by Prime Minister Ludovic Orban, in May.
Translated by: Radu Matei