Freezing weather in Romania: flight, train delays
Freezing weather in Romania: flight, train delays
Yellow code for sleet, glazed frost, snow and wind in the South.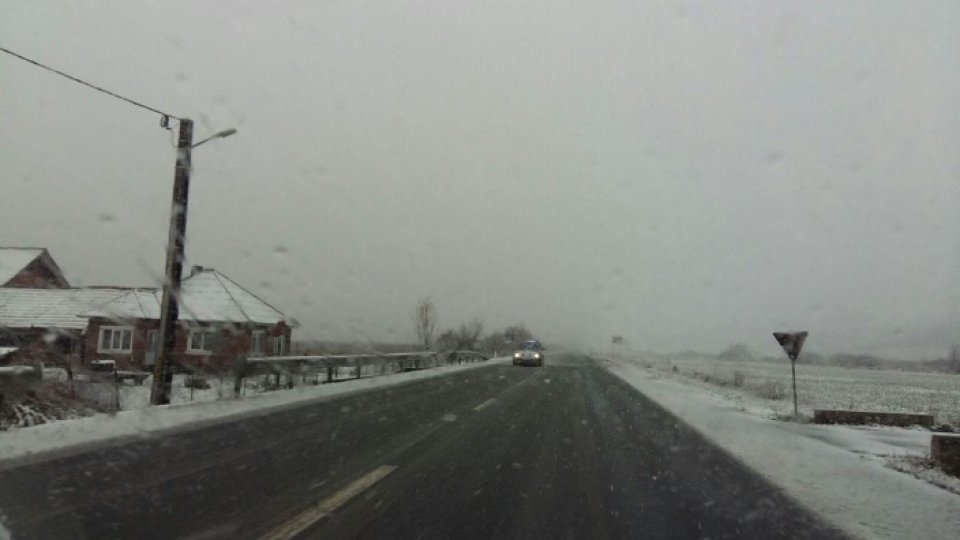 Articol de Radiojurnal, 19 Martie 2018, 16:26
Freezing rain and snow have caused traffic problems in different areas of Romania on Sunday, when temperatures dropped severely and Romania was hit by mixed precipitations. Many flights from Bucharest's Henri Coandă Airport have been canceled or delayed, trains' schedule has also been affected, A2 highway connecting Bucharest to the Black Sea port of Constanța was closed on Sunday and re-opened on Monday, but with speed restrictions and police surveillance.
Temperatures dropped to minus 5 Celsius degrees in the South to minus 7 degrees in the northern Moldova.
Weather forecasters issued a yellow code of snow, storms and strong wind for Bucharest and seven counties in southern and eastern Romania, starting from Monday, 19 March, at 18,00 until Tuesday, 20 March, at 15,00.
Extremely cold weather is likely to continue for most of this week with temperatures remaining close to or below zero, especially during the night (10 to 15 degrees lower than the normal values for this time of the year).
Source:RRA.Translated by Miruna Matei