Between Europe and Russia
Between Europe and Russia
Romania clearly opposes any move aimed at undermining the integrity and sovereignty of neighbouring Ukraine. Its stance at EU level has sparked Russia's anger.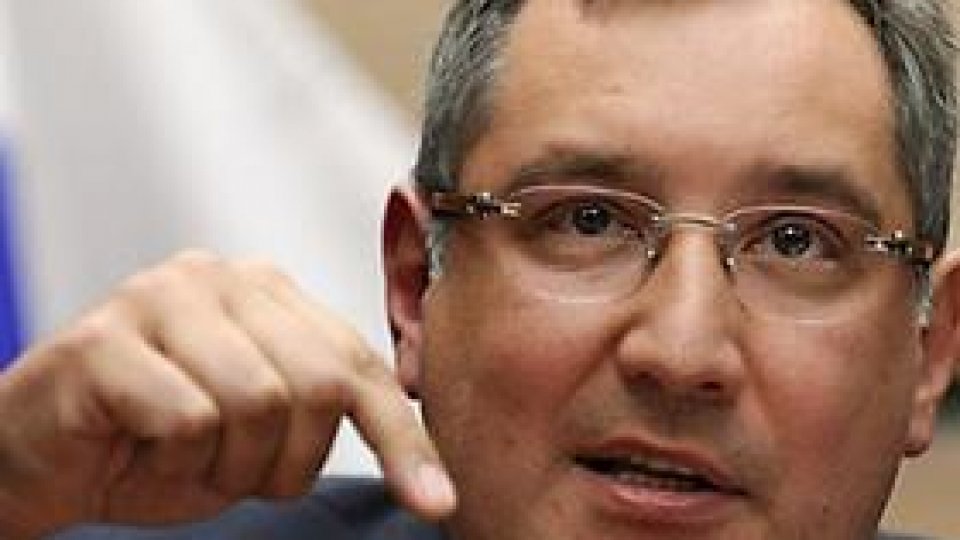 Articol de Radio România Internaţional, 13 Mai 2014, 08:12
Little by little, province by province, Russia continues its military advancement into Ukrainian territory. After the Crimean peninsula was made part of the Russian Federation in March, pro-Russian separatists in eastern Ukraine on Sunday held a referendum on the secession of the mostly Russian-speaking provinces, where apparently the vast majority of citizens have voted in favour. Rebels claim the vote demands the setting up of separate institutions and armies for the breakaway regions, as well as calling off the Ukrainian presidential elections of May 25.
Some have even went as far as confirming what everyone else was expecting: their next move is uniting with the Russian Federation. Romania has condemned the illegal referendum in Donetsk and Lugansk, which the Romanian Foreign Ministry has labeled as an integral part of sovereign and independent Ukraine. The Ministry reiterated its view regarding the illegal nature of these so-called referendums, which go against the Ukrainian Constitution and are in breach of the fundamental principles of international law.
The results of the referendum cannot be considered relevant, nor can they bring about any judicial effects, the Ministry adds, also saying that "Romania is deeply concerned with the recent separatist trend causing instability in the region and creating a string of long-lasting conflicts in the Black Sea region".
In another development, diplomatic tensions are escalating between Bucharest and Moscow. Well-known for his loutish and anti-Western public rhetoric ever since he was Russia's ambassador to NATO, Russian deputy prime minister Dmitri Rogozin wrote on his Twitter profile he would fly over Romania onboard a bomb carrier, angry with the recent air traffic restrictions in the Romanian air space imposed on the Russian official. Rogozin was on route to the breakaway region of Transdniestr, and was denied entry into Romanian airspace.
In turn, the Romanian Foreign Ministry recalls that it was Brussels that originally imposed sanctions on Rogozin, not Romania. The Ministry sees his gesture as a very serious and offensive declaration, calling on Moscow to make a public statement stipulating whether this is the official position of the Russian Federation towards Romania, an EU and NATO Member State.
On a much cooler note, Romanian president Traian Basescu claims Rogozin was under the influence of alcohol and thus his judgment was clouded. Political analysts on the other hand compare Rogozin's ill-mannered style of address to the North Korean press releases, which are indicative of a tension-gripped administration that is gradually making Russia a pariah state.