Summit B9, in Bucharest: The security situation on NATO's eastern flank
Summit B9, in Bucharest: The security situation on NATO's eastern flank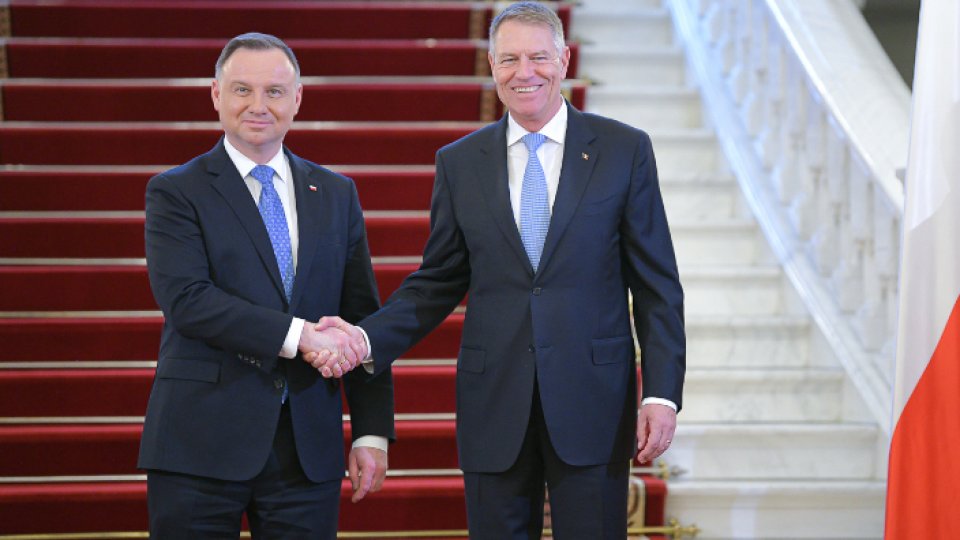 Articol de Oana Bâlă, 11 Iunie 2022, 04:07
The summit of the nine European member states of NATO, located on the eastern flank, began in Bucharest.
The Bucharest 9 format, launched at the initiative of the President of Romania, takes place in the context of security generated by Russia's aggression against Ukraine.
At the beginning of the summit, President Klaus Iohannis said that dramatic developments in the region called for increased attention and enhanced coordination by NATO's eastern flank countries.
The head of state presented to the summit participants items on the agenda of the meeting.
Klaus Iohannis: Today's agenda will therefore address current security developments in Ukraine and their impact on the extended neighborhood, including other vulnerable partners, such as the Republic of Moldova and Georgia, but also on the security of the entire Alliance. Secondly, we are in an exceptional moment in which we will trace the trajectory of the Alliance for at least the next decade. At the end of this month, at the NATO summit in Madrid, we will take decisions with a major impact on our current and future security.
Reporter: In his turn, the President of Poland, Andrzej Duda, said that his visit to Ukraine after the start of the war was one of the hardest experiences of his life.
Andrzej Duda: The most important thing now is to support Ukraine, to strengthen NATO, to make a coherent strategy to stop Putin's imperialism. These must be based on the synergy of action between NATO and the EU and the potential of Bucharest-9 type groups must be used.
Reporter: US President Joe Biden sent a message to the leaders of the B9 format, stating that the United States is committed to defending NATO's eastern flank, strengthening the region's energy security and contributing to support for Ukraine.
Translated by: Radu Matei