CULTURAL AGENDA 13-19 January 2018
CULTURAL AGENDA 13-19 January 2018
Main cultural events in Bucharest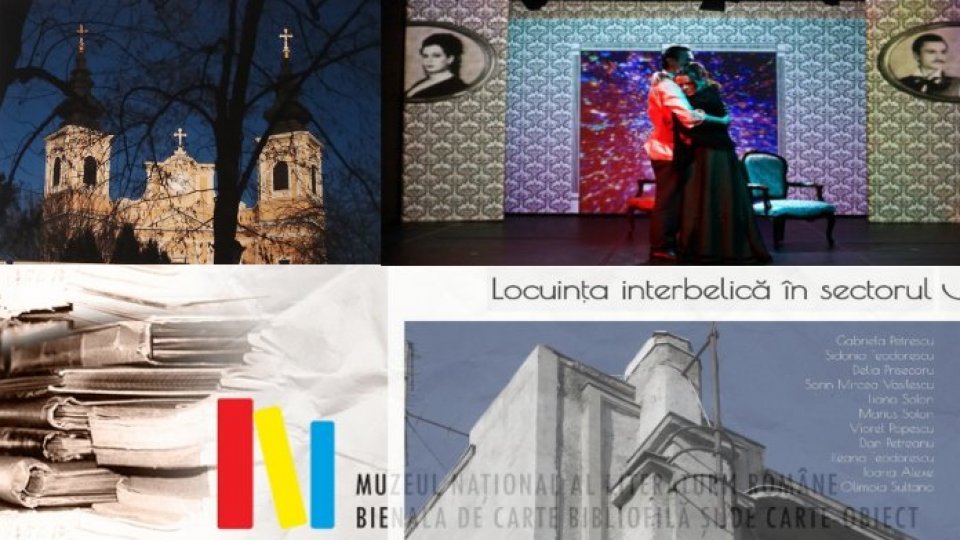 Articol de Sorina Man, 17 Ianuarie 2018, 14:36
Architectural Culture Center in Bucharest (48, Jean-Louis Calderon Street) - architectural photography exhibition that draws attention to some representative homes for the Modernist architecture of the Old Jewish Quarter, blockhouses or villas made in the interwar period.
Hungarian Institute Bucharest – marked the day of 11 January, the Day of Photographic Art in Romania, with a photo exhibition of Radu Igazsag, Professor at the Caragiale Academy of Theatrical Arts and Cinematography, University in Bucharest (UNATC,RO), an exhibition that can be seen until February 8,2018; January 11 is the day when photographer Carol Popp of Szathmari (1812-1887) was born - the one who made the first photographic wartime report during the Crimean War. In 2012, it was declared the Day of Photographic Art in Romania.
National Museum of Romanian Literature (64-66, Griviţa Street), opens the first edition of the Bibliophile Book & Object Book Biennial - January 15 - March 31, 2018. The event is organized by the Bucharest General City Hall in partnership with the Library of the Romanian Academy.
2018 is the European Year of Cultural Heritage.Art History Association prepares a series of events that respond to this theme. Oana Marinache, art historian: "The Art History Association, with the support of the Ministry of Culture and National Identity, initiates the project entitled "Romanian Patrimony - European Influences". This is also occasioned by the launch of the European Year of Heritage and will be held for two weeks, 15-31 January. We have proposed a series of conferences that will take place at the Șuțu Palace, the Union of Architects in Romania and the Mihai Eminescu Library. Specialists, architects, art historians, restorers will analyze the influences of the architecture from the second half of the 19th century. At the same time, we will digitize documents from the National Archives of Romania, very fragile and precious documents that tell us the story of some of the Bucharest buildings".
Source:RRA.Translated by Miruna Matei