RRA Exclusive Interview: H.Rolfe. Brexit and immigrant communities in UK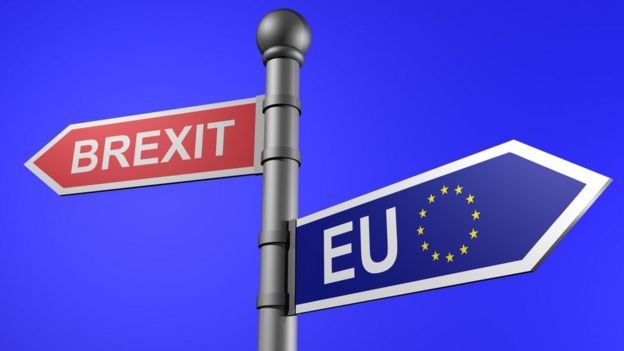 Heather Rolfe, Immigration Expert at the National Institute of Economic and Social Research (NIESR) in London, has talked about the impact of Brexit on immigrant communities in the United Kingdom, in an exclusive interview on 9 March 2019, for Radio Romania News Channel (RRA).
RRA Correspondent in London, Dan Vasiliu: What impact do you think Brexit will have on immigrants? What do you think will happen in the near future?
Heather Rolfe, Immigration Expert: I think it has an impact already. We see that the number of immigrants is declining, especially the number of those coming from Eastern Europe. Not so much from Romania and Bulgaria, but we have a significant decrease in the number of Poles who come to the UK. There are more Poles leaving the UK than those who come. This is the lowest level since 2009. So Brexit already has an impact because there are people talking about limiting the right to free movement and there are many uncertainties about the future and the status of those who remain. After leaving the European Union, new rules on immigration will be imposed, with the aim to attract people with better qualifications and to discourage the others. This will certainly affect the latter, with fewer opportunities to find a job in the UK.
RRA Reporter: What do you think of this new governmental policy on immigration that favors those with certain skills?
Heather Rolfe: It's not really a policy that automatically excludes less skilled workers. There will be some rules that will allow them to access the labor market, but there will be fewer opportunities. They will only be granted work visas for 12 months, not renewable, and will not allow family members to come to the UK. Most likely, there will also be a scheme for young people, but most likely this too will be limited. What do I think about this plan? Huge mistake. I think the British economy will lose, we have key sectors of the economy that depend on immigrants, such as hotel industry, social welfare, hospitals need employees from Europe. That's why I think the government is making a very big mistake, because the number of immigrants will drop and employers will no longer have labor force.
RRA Reporter: Was the business environment consulted when deciding on the principles of this immigration policy?
Heather Rolfe: Yes. Those in the hospitality industry have already drawn attention to the fact that the new policies do not take into account the needs in the field they work and are very worried that there might be no other option to hire immigrants than the temporary 12-month visa. They want to find workers to prepare and eventually promote them at work, but they will no longer be able to do so in the context of the new rules. They are now lobbying so that the government takes account of their needs, because their businesses could be seriously affected if they cannot hire immigrants in the future.
RRA Reporter: Last year, you took part in several working groups where you analyzed people's attitudes towards immigration and their answers when concrete evidence showed that immigration is economically beneficial. What conclusions did you draw after these meetings?
Heather Rolfe: Interestingly, it is usually said that the British do not see the immigrants with good eyes and they would like restrictions to be imposed, but when you speak directly with people, you notice that their position is more nuanced. They want immigrants who can contribute to economic development and they understand the need to hire workers from outside the country in agriculture, hotels or social care. They admit that some of these jobs are not at all attractive to the British. But what the public does not accept is immigrants who come here and commit crimes and live from social aid. There is a strong association in the collective mind and they mistakenly believe that immigrants come to the UK only for such things. The press has also contributed to this state of affairs, which publishes many negative articles about immigrants. But on the whole, we were surprised to find that the British are quite reasonable when it comes to immigrants and that they admit they are needed for economic development.
RRA Reporter: You mentioned the negative campaign in the press. Regarding immigrants, how much does the attitude of journalists and politicians matter?
Heather Rolfe: The press has played a very important role, which has done a great deal of harm, paradoxically, especially in areas where there are not many immigrants. During the referendum campaign, we saw anti-immigration attitudes in places where the number of immigrants is relatively low, because the locals read newspapers and watched TV stories that presented immigrants in a negative way. Politicians too have played an important role in developing these anti-immigration sentiments, because they are only interested in getting votes and if they see voters are against immigration, then they will refrain from speaking about the positive aspects of this phenomenon. On the whole, little is said about the economic benefits that emerge from immigration.
RRA Reporter: Over the last few years, part of the British press has been campaigning against Romanian workers. Why do you think that only Romanians were targeted, and not immigrants from other EU countries?
Heather Rolfe: Most of the time in recent years, the term 'immigrant 'has been assimilated with East Europeans. That is why, in 2014, when Romanians and Bulgarians had unrestricted access to the UK labor market, this alarmist attitude appeared, that spoke of an invasion of Romanians and Bulgarians. The British did not know much about the citizens of these countries, and it was easier for them to believe what the press was saying. Newspapers published such articles to sell, and created this link between Romanians and Bulgarians and criminality. When I talked to people, I noticed that many had preconceived ideas about the Romanians, following the articles they had read. They read about Romanians who came here, received social aids and then built houses in Romania and they kept this picture in mind.
RRA Reporter: We talked about the importance of immigrants for certain areas of activity. Do you think there is a risk that some businesses will disappear from the market because they will no longer have access to the workers they need?
Heather Rolfe: Yes, I think there is a real danger in this regard. When some companies no longer find workers, the question will be whether they can survive or not. I have already mentioned the hotel and restaurant industry. In these sectors, almost a quarter of the employees are immigrants, because the British are not very attracted to these areas. Salaries are fairly low, the prospect of advancement in the career is limited and young people in particular avoid these jobs. Companies also targeted former detainees, older people, women who had not worked for a while, because they had maternity leave, people with disabilities, but nobody hires people in these categories in large numbers. Rather, people are looking at Eastern Europeans who come with a well-defined set of skills and learn very quickly. Often they are over-qualified for what they have to do, but they prefer to take a job with a lower salary and for a while to improve their language, and then seek a job closer to their desires and skills. Many employers accept this situation because as long as they have East Europeans as their employees, they know they can do a very good job, one that a British may not want or would not be able to do.
RRA Reporter: Do you think this immigration policy the British government intends to adopt will deliver the expected results? Don't you think that those who want to look for a job in the UK will still do it, but they will accept to work "on the black market" and then be more exposed to exploitation?
Heather Rolfe: I believe that at this moment, the message that the UK is sending is that we are leaving the European Union, freedom of movement will end, and then it is possible that many people will no longer want to come here. On the other hand, if we talk about Romanians in particular, there is already quite a large community here, and this aspect can be an attractive one. Someone may think of relatives here, or friends who could help find a job, and then the UK could remain an attractive destination. But the data we have at this moment shows us that Britain is losing out of this attractiveness, which does not mean that there will be no cases of immigrants that could be exploited by employers. If the new rules come into force, we cannot rule out the possibility for a Romanian to come to the UK, work for 12 months under temporary visa, and then the employer to tell him or her that he keeps the worker, but without legal forms. However, as I have already said, there are great chances that a country that imposes restrictive immigration rules will no longer be an option for citizens of other states. After all, why come here and face these hardships, when can it go to Italy or Spain?
Source:RRA.Translated by Miruna Matei
Etichete